battery park city masterplan
pratt institute main campus
won dharma center
urban prototype
urban reserve
socrates sculpture park
open fabric

project: Open Fabric
location: NY,NY - proposal
date: 2000
contact: hMa hanrahanMeyers architects

Open Fabric was developed in 1997 out of a Collaborative relationship with sound artists DJ Loop and Stephen Vitiello, with hMa contributing Architecture; Bruce Pearson contributing ideas about Painting; and Roxy Paine contributing ideas about Sculpture. The project was developed out of collaborative conversations around the melding of these four art forms with current cultural ideas, linking architecture, music, art and sculpture to mechanical reproduction via Sampling. hMa's 21st century interpretation of complex architectural structures is supported through their investigations with artists in the realm of Sampling.
Open Fabric is a radically abstract proposal for new fabric along Manhattan's west side, including the development of a new parkway system, with building forms based on Samples from the urban fabric of New York, and other 21st century cities.
In 2010 hMa's vision for Manhattan's west side is coming to fruition. Open Fabric also provided the basis for hMa's Master Plan design for Battery Park City's North Neighborhood, a project that is also nearing completion.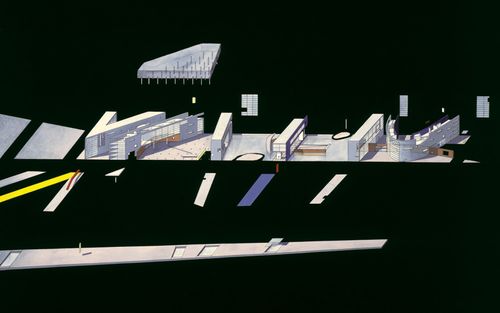 diagram for 'Open Fabric'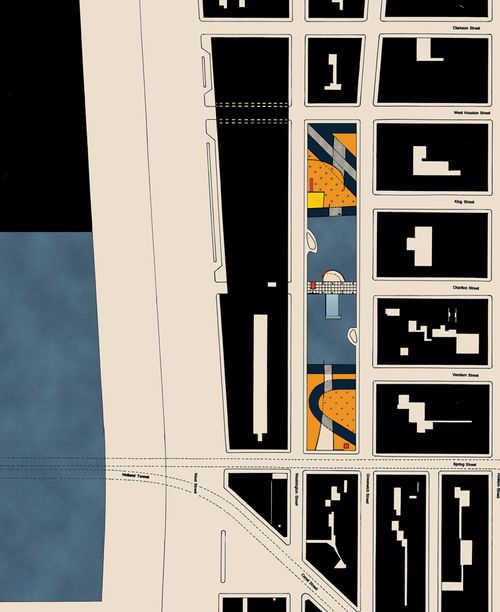 site plan, ' Open Fabric' masterplan for NYC West Side development by hanrahanMeyers architects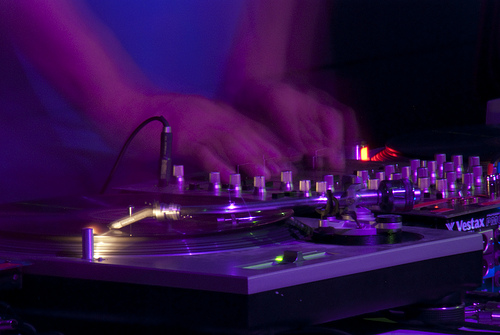 DJ Olive, 2010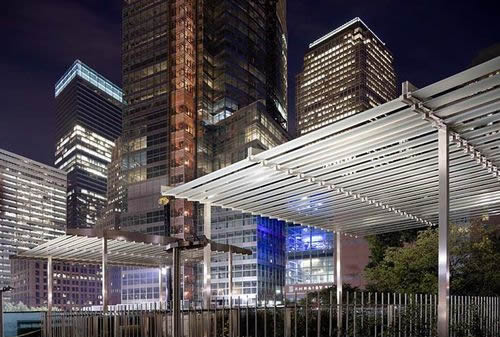 Battery Park City: North Neighborhood at night. hanrahan Meyers architects, Master Plan architects since 1997



model - plaza building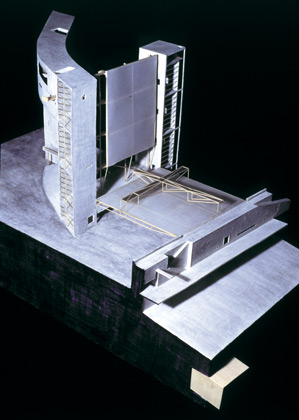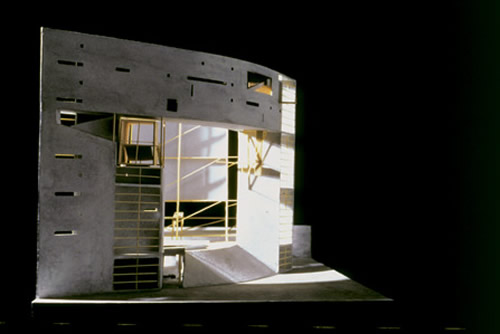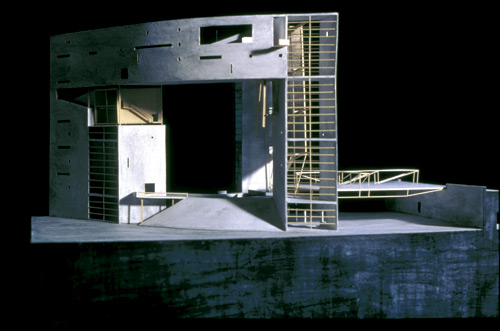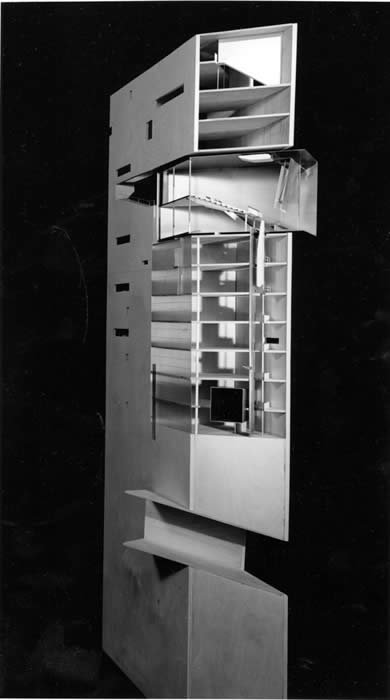 tower #1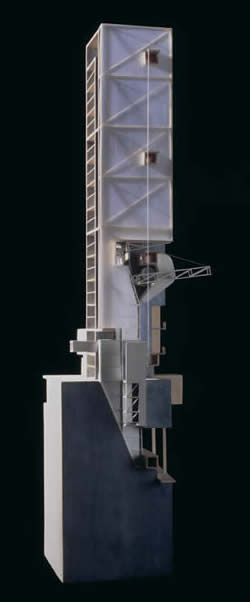 tower #2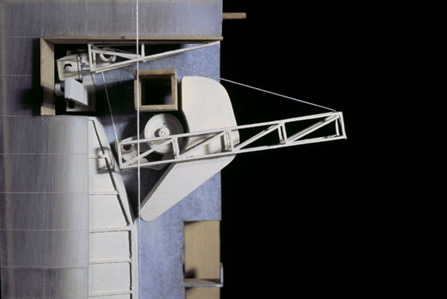 dering of tower #2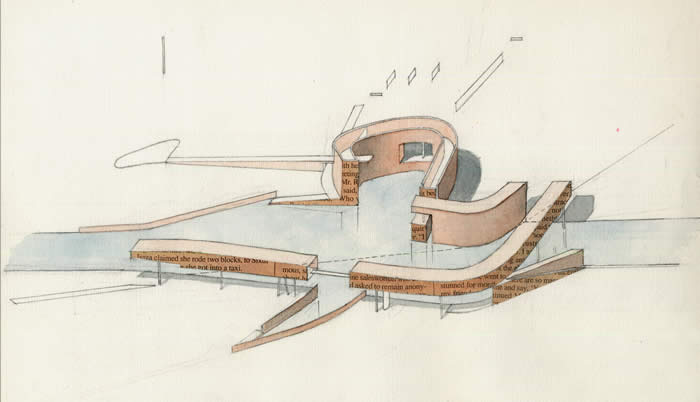 watercolor sketch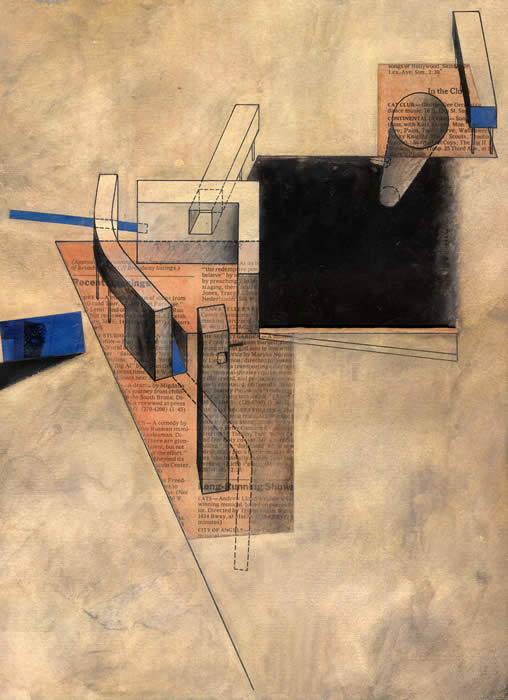 plaza design idea sketch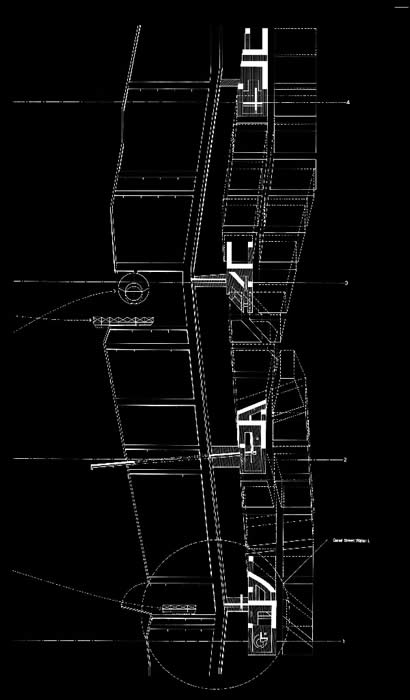 masterplan diagram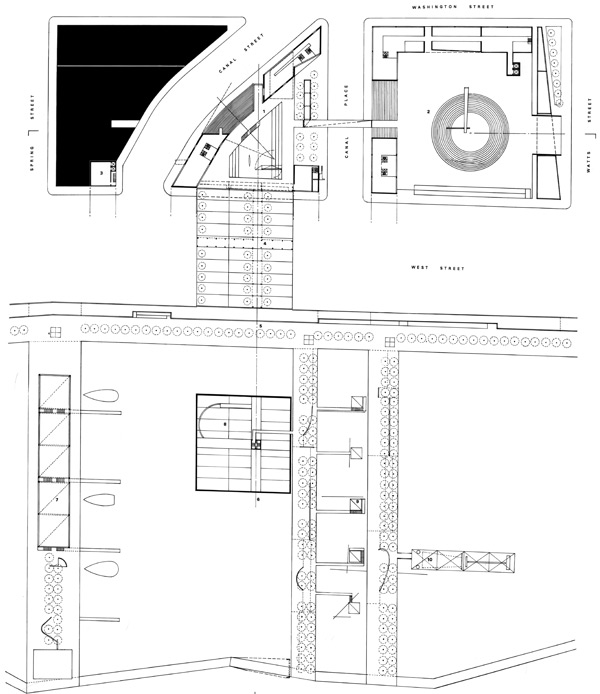 site plan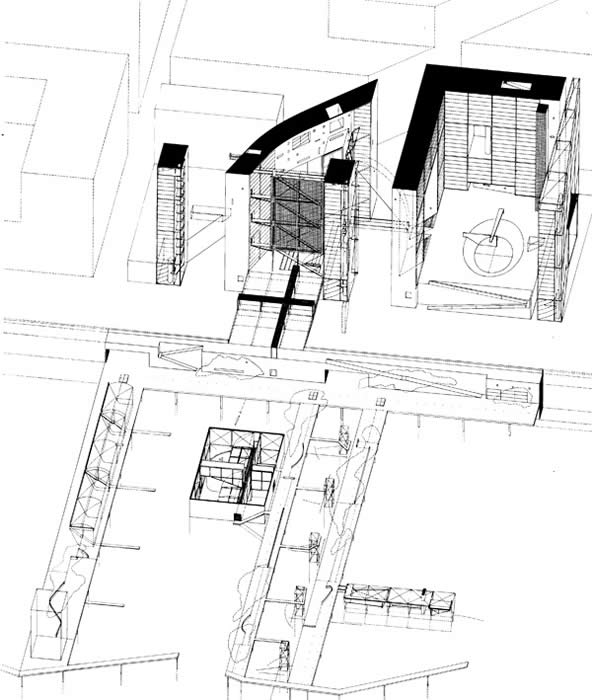 site axonometric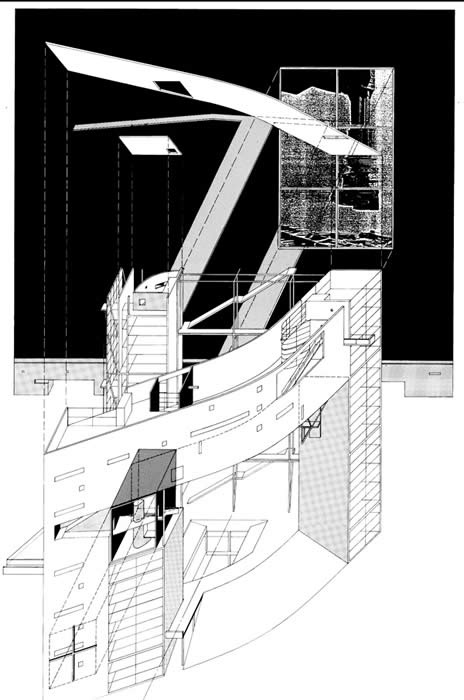 axonometric collage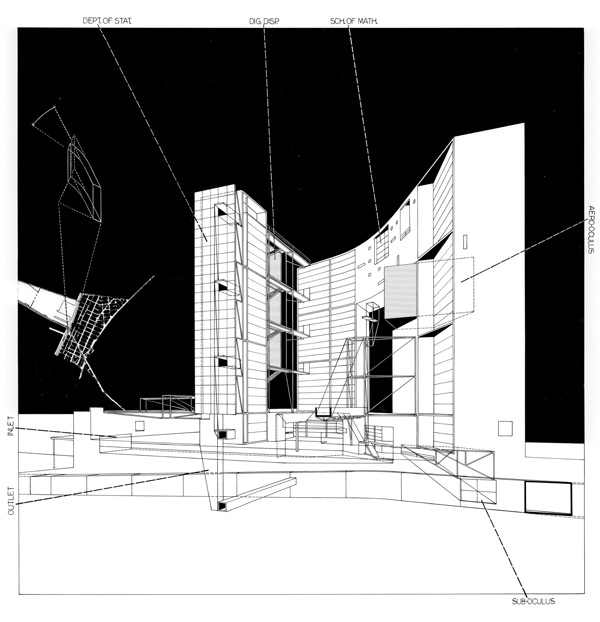 plan of public plaza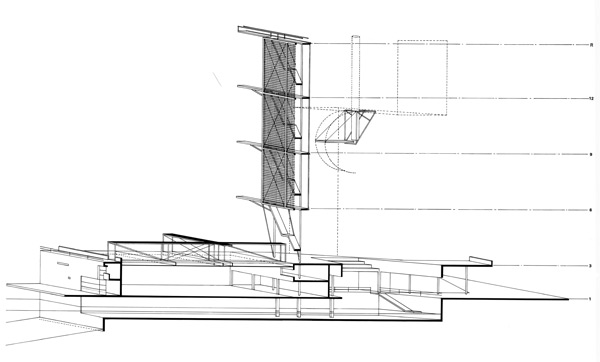 section / axonometric: pedestrian walking screen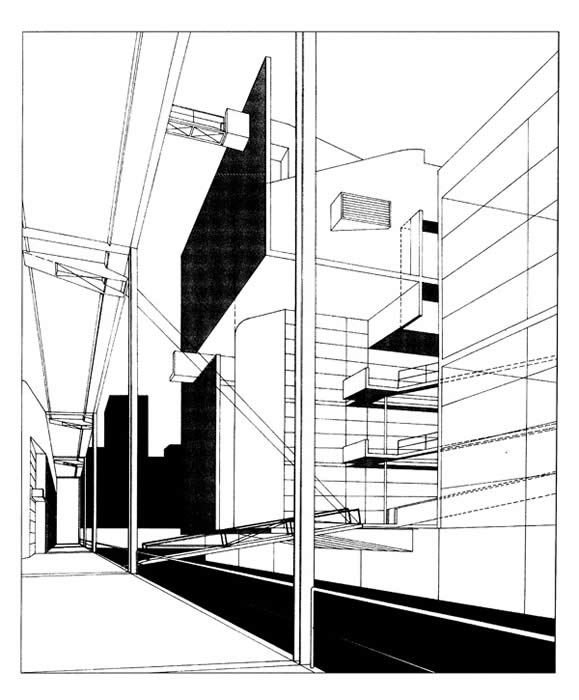 plaza building: interior perspective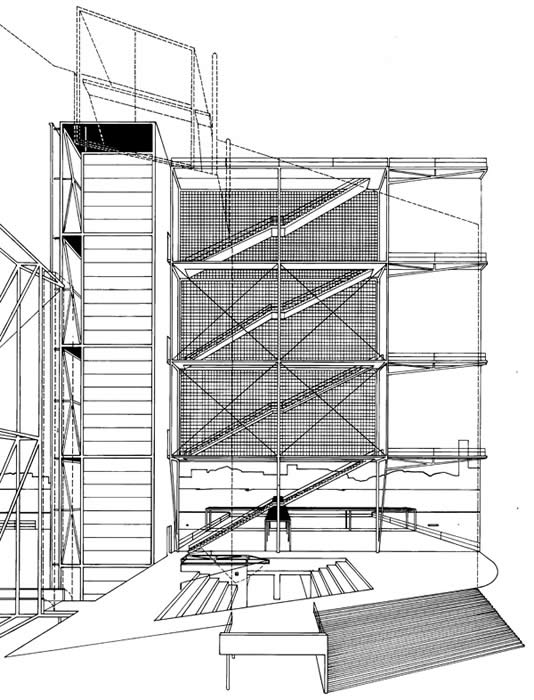 perspective view of plaza




east to west section




south to north section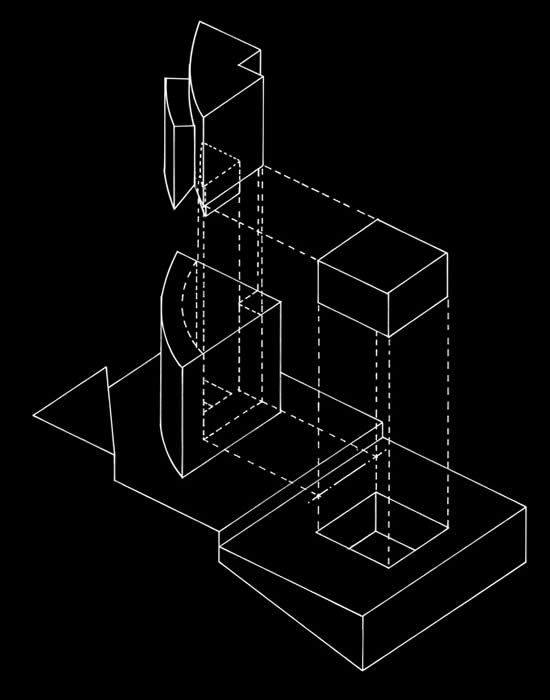 solid / void open fabric space diagram