battery park city masterplan
pratt institute main campus
won dharma center
urban prototype
urban reserve
socrates sculpture park
open fabric

project: Pratt Institute Main Campus
location: Brooklyn, NY
date: redesign began in 2009, Pratt Pavilion opened in 2007
contact: hMa hanrahanMeyers architects

In 1999 hanrahan Meyers architects (hMa) were hired by Pratt Institute to redesign Pratt's main campus. The Pratt campus, founded in 1886, is a historic landmark in Brooklyn, with buildings that include the landmark library by William Tubby, with interiors by Tiffany. In 2007, hMa's Pratt Pavilion opened, and was the first building to begin carrying out the intentions of the hMa Master Plan.
When Pratt Institute was established, the main pedestrian walkways through the campus were local streets. Over time, four local streets passing through the campus were closed, and became the main campus walkways. Until hMa's Pratt Pavilion opened in 2007, most Pratt buildings had entrances that opened onto the exterior campus streets: DeKalb Avenue, Willoughby Street, Classon Avenue, and Hall Street. hMa's Master Plan includes a plan to renovate all of the Pratt buildings, to reorient their entrances toward the campus, and reinforce the central campus identity. hMa's Pratt Pavilion, the main entry into the new 200,000 square foot Pratt Design Center, was the first building to start the process of reorienting Pratt Campus buildings.
During the summer of 2012, the Grand Walk, a main Pratt Campus walkway, is undergoing renovation as part of the Pratt Master Plan design.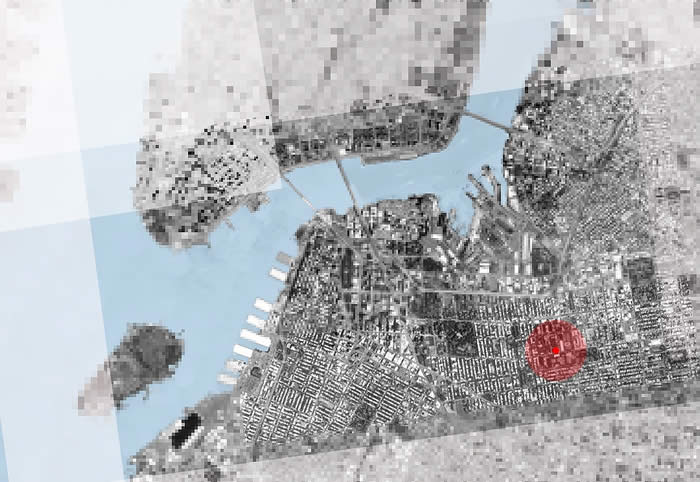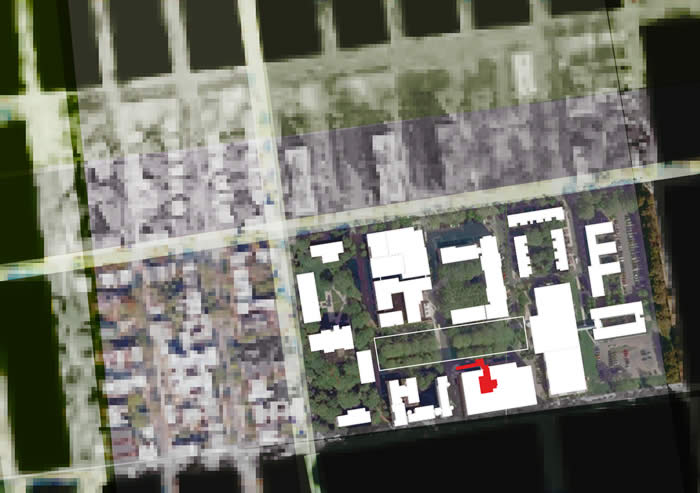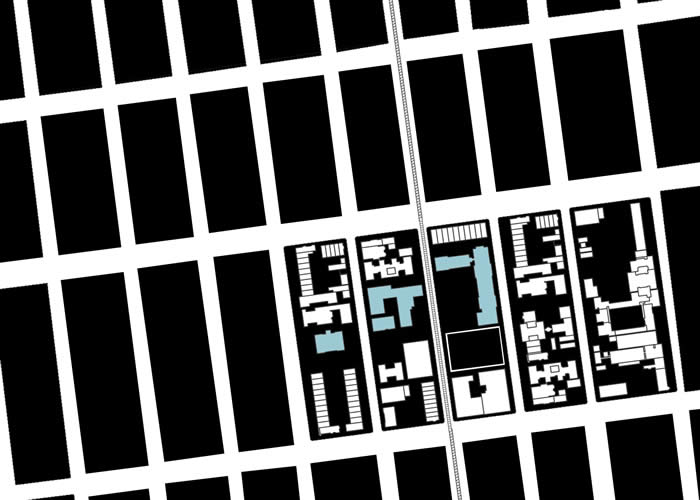 Pratt Institute circa 1900 : Small Privately Owned Institute
- Three buildings with three distinct programs: Library, Engineering, Art / Architecture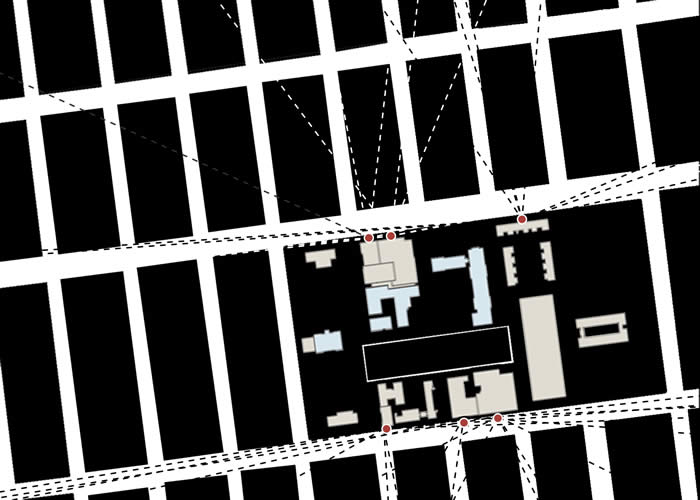 Pratt Institute circa 1990 : Unplanned Dispersion
- Enlarged campus with diverse buildings
- Programs dispersed randomly throughout various large, anonymous brick industrial lofts
- No distinct image
- Building Entrances oriented toward streets instead of campus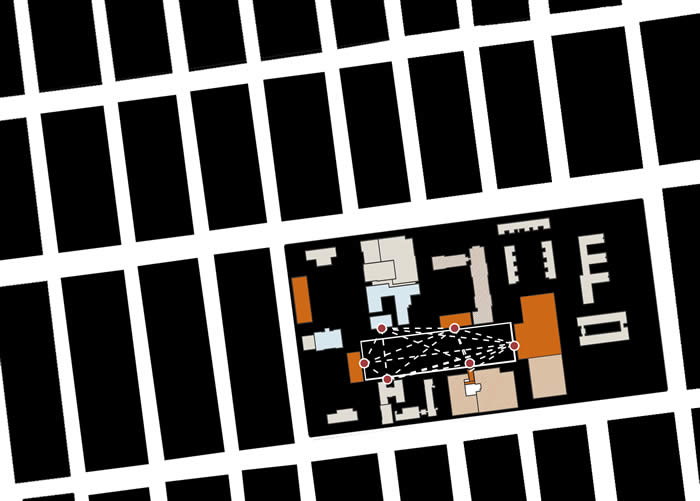 Pratt Institute circa 2007 : Convergence
- Rebranding of the campus, making campus mall the focal point
- Programs placed into focused groupings in single building entities with entrances turned in facing the mall
- Original buildings plus new buildings and additions give a 'branded' image to the campus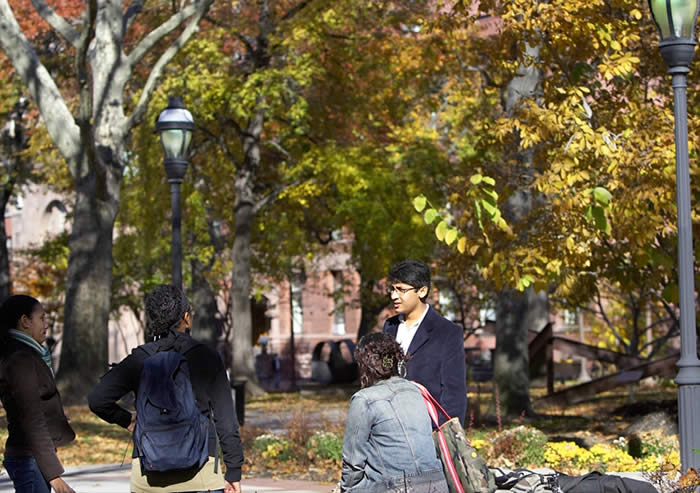 Pratt Institute main campus, Brooklyn, NY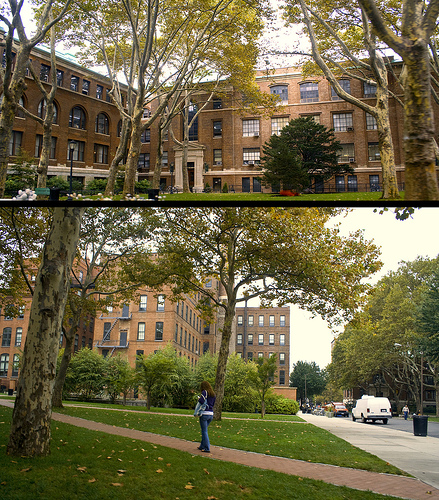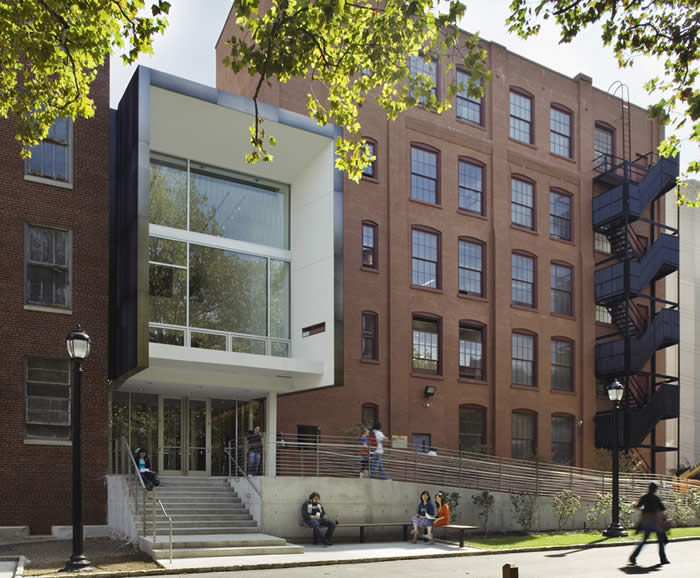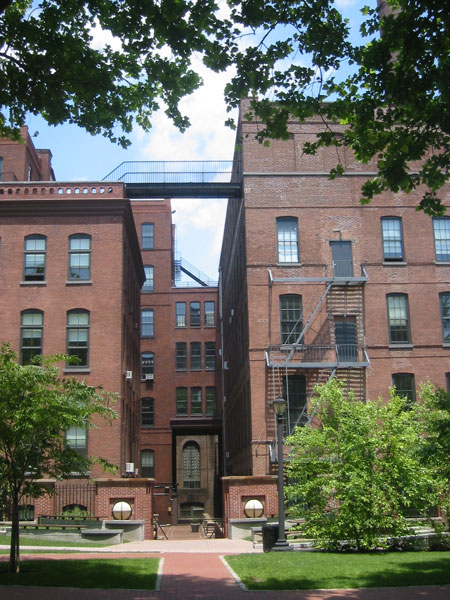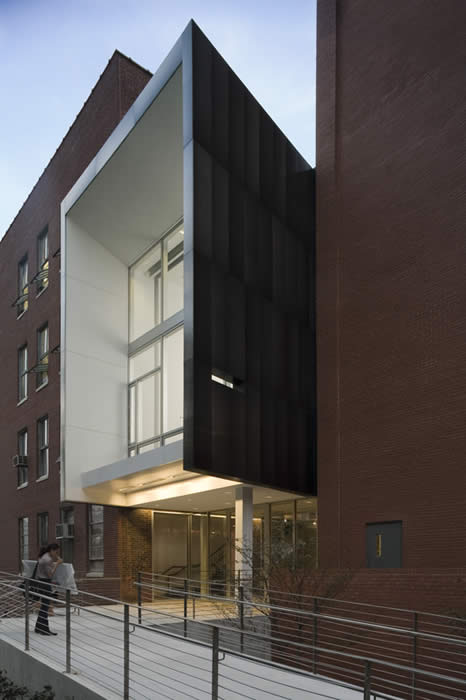 'before shot' : location of the JCT Pratt Pavilion (l)
exterior of the JCT Pratt Pavilion at dusk (r)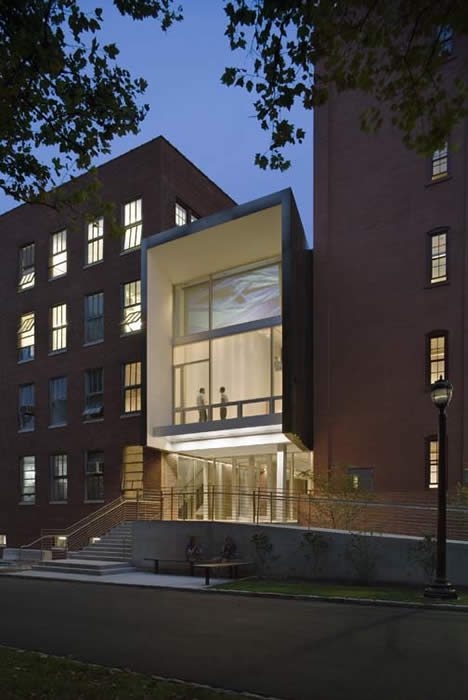 the Design Center Pavilion at night : the building features a rear-screen projection for films and slideshows