battery park city masterplan
pratt institute main campus
won dharma center
urban prototype
urban reserve
socrates sculpture park
open fabric

project: Socrates Sculpture Park
location: Queens, NY
date: opened in 2000
contact: hMa hanrahanMeyers architects

Master plan and design of a new sculpture work shed for artists for an outdoor sculpture park in Queens, New York including provisions for Artist's Studios and a Visitor's Center.
Socrates Sculpture Park was an abandoned riverside landfill and illegal dumpsite until 1986 when a coalition of artists and community members, under the leadership of artist Mark di Suvero, transformed it into an open studio and exhibition space for artists and a neighborhood park for local residents. Today it is an internationally renowned outdoor museum and artist residency program that also serves as a vital New York City park offering a wide variety of public services.
In recognition for its contributions to both the international art world and the local community in Queens, Socrates Sculpture Park has received many awards. In 2004, the New York City Department of Small Business Services presented Socrates with a Neighborhood Development Award for Outstanding Achievement in Community Development. In 2003, Socrates was selected to receive the "Downstate Organization Award for Advancing Cultural Development in New York State" by the Alliance of New York State Arts Organizations. In 2001, Socrates was named "Best Sculpture Park" by the Village Voice. In 2000, the Park was awarded both the New York State Governor's Arts Award and a Special Citation from the American Institute of Architects New York Chapter. In 1998 the Park received a National Recognition Award from the America the Beautiful Fund and in 1995 it was named a "Great American Place", selected as one of 63 specially recognized sites from around the country that are exemplary models of our built environment. In 1988 the City Club of New York awarded Socrates the Albert Bard Award in Architecture & Urban Design and in 1987 the Park received a Doris Freedman Award from the Mayor of the City of New York for greatly enriching the public environment. The Park has also been recognized by the Art Commission of the City of New York with a 1985 special recognition award.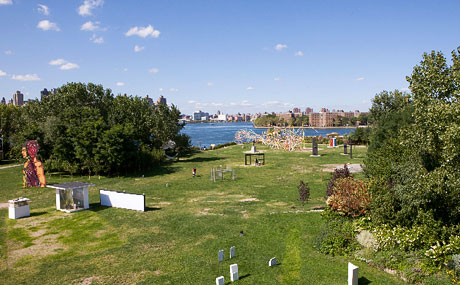 aerial view of Socrates Sculpture Park in Queens, NY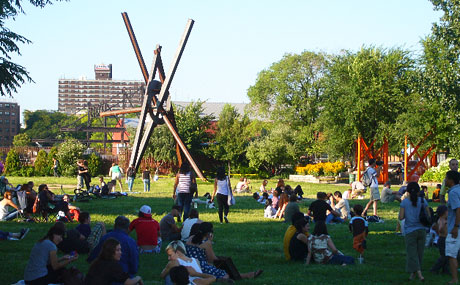 ground view of installations (large sculpture by Mark di Suvero) and visitors, Socrates Sculpture Park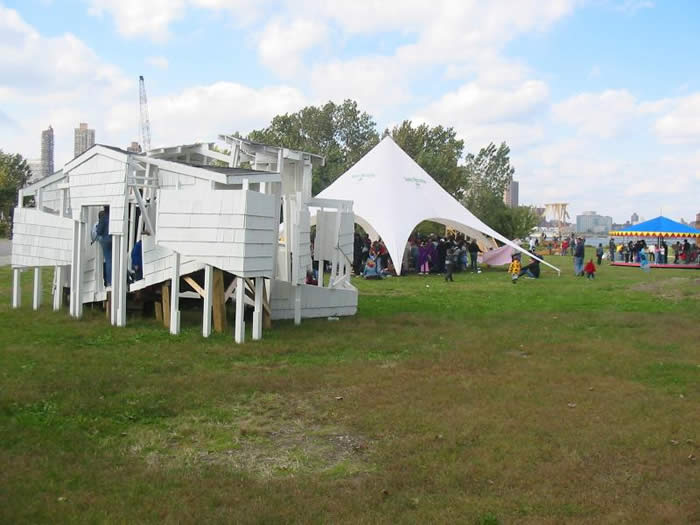 installation view : Socrates Sculpture Park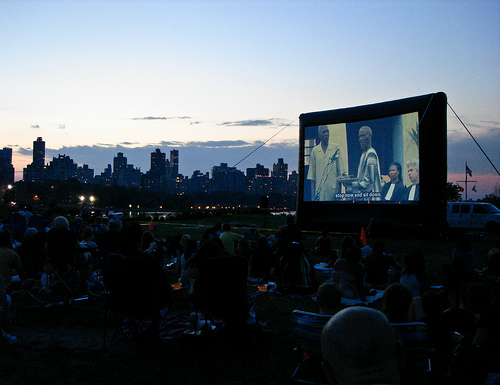 the Park hosts a popular film screening series in the warmer months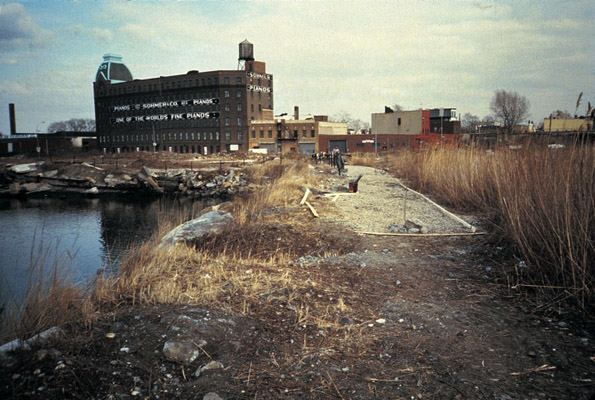 'before photo': the Socrates site was previously a landfill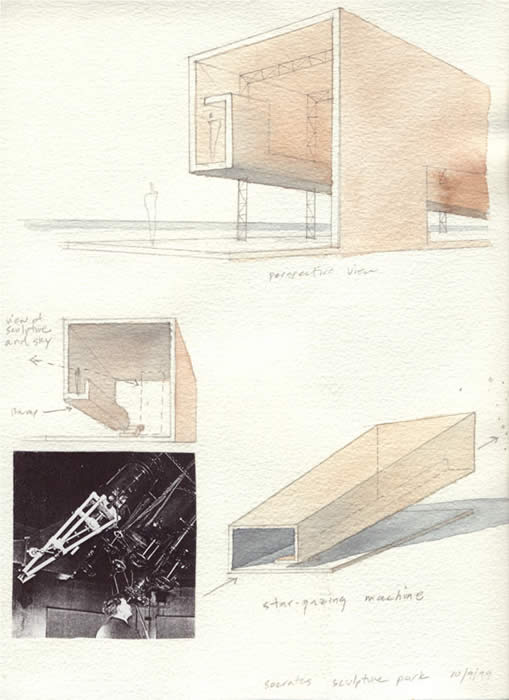 plan for 'stargazing machine' at Socrates Sculpture Park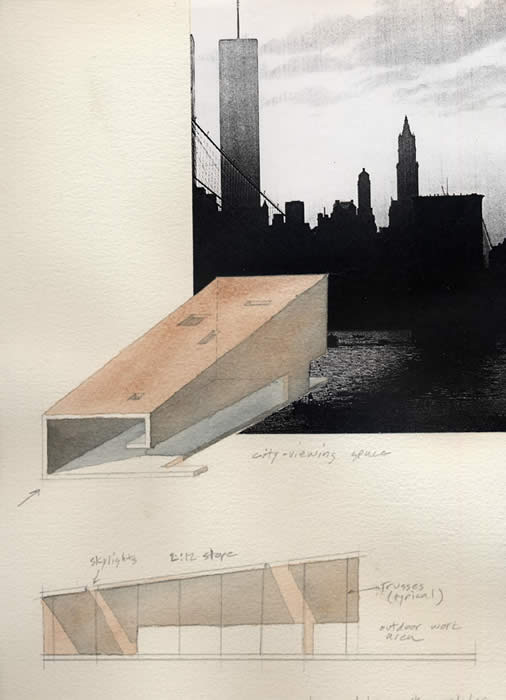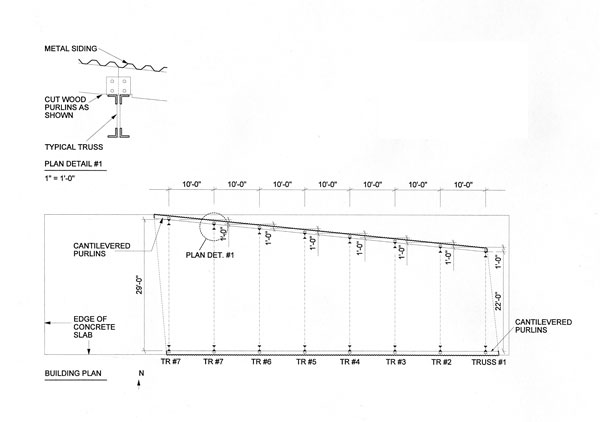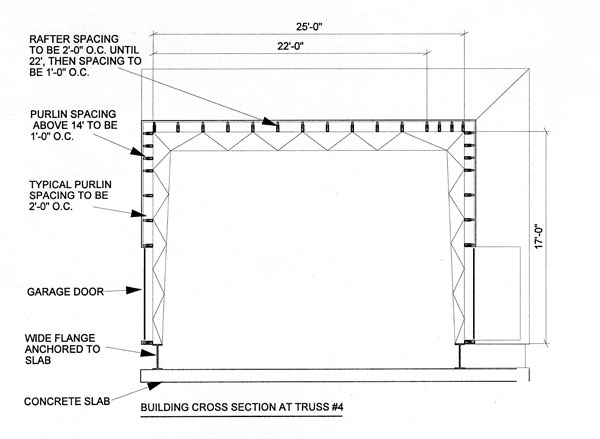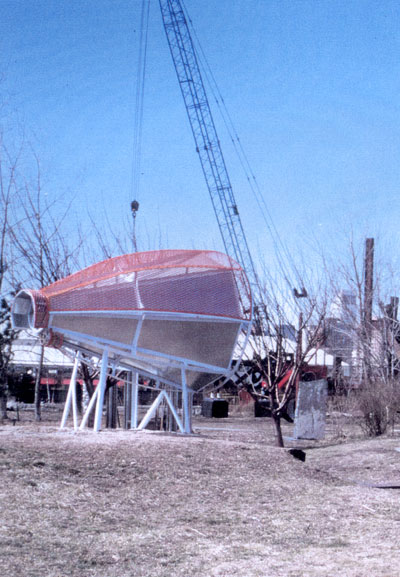 hMa's 'star-gazing machine' being installed at Socrates Sculpture Park