battery park city masterplan
pratt institute main campus
won dharma center
urban prototype
urban reserve
socrates sculpture park
open fabric

project: URBANprototype
size: 1500 s.f.
date: 2011
contact: hMa hanrahan Meyers architects
Urban Prototype is a design for a 1500 square foot (150 sm) low-rise (2-story) building that can be built at low cost and operated with low energy use in a variety of rural and urban settings. The building can be used as a workshop or residence on the upper level, while the lower level has a core of "infrastructure" in the form of two volumes that house storage, utilities, optional indoor stairs, and serve as structural shear walls. The construction system is adaptable to regional conditions, where the cores are built from concrete masonry or poured concrete, and the upper floor is built from wood or galvanized metal framing or poured concrete, and no cantilever is greater than 6 feet (2 meters). One side of the building is largely open to glass with a six foot shading eave, and the volume and normal even 'subdivisions' allows for extensive cross-ventilation. The lower level has a large shaded area between the cores which accommodates recreation, public, or outdoor commercial uses. The design intent is to create a building that by simplicity and adaptability in the spirit of a household product, can meet the challenges of a warming and urbanizing world.
Urban Prototype is shown in four different case studies. The first study is for the American northeast forest, where a prototype is under construction for a poet and a painter and will be used as independent studios with a family recreation space below. The cost is projected at $150,000 or $100 per square foot. Case study 2 is a proposed residence in a region of the southern United States subject to flooding where the building can be reached by boat when the building is surrounded by water. Case study 3 is a workshop building proposed in a warm, arid central American city where the lower level serves as an outdoor retail space for the workshop above. Case study 3 demonstrates the aggregation of this workshop typology into a community of mixed uses with marketplaces and public spaces on the lower level and between the courtyard-based aggregations.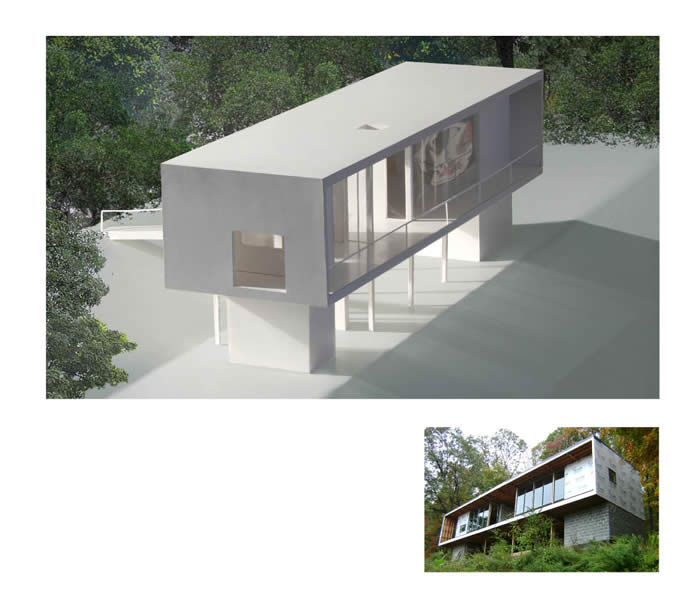 URBANprototype: low rise, low energy, flexible use buildings for a warming planet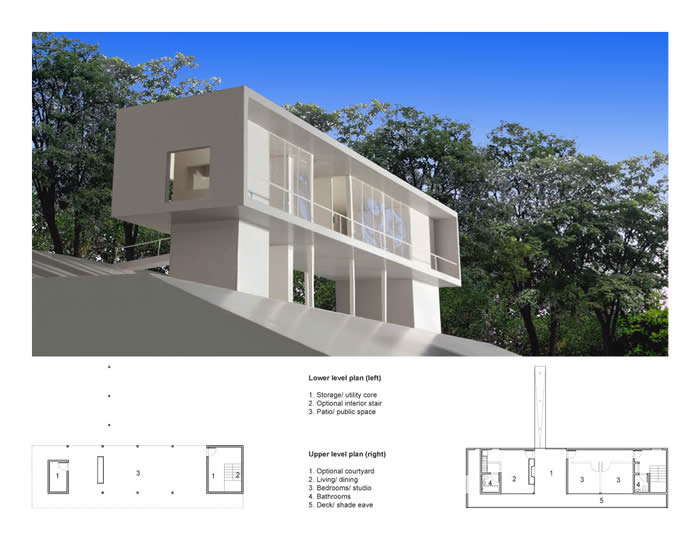 floor plans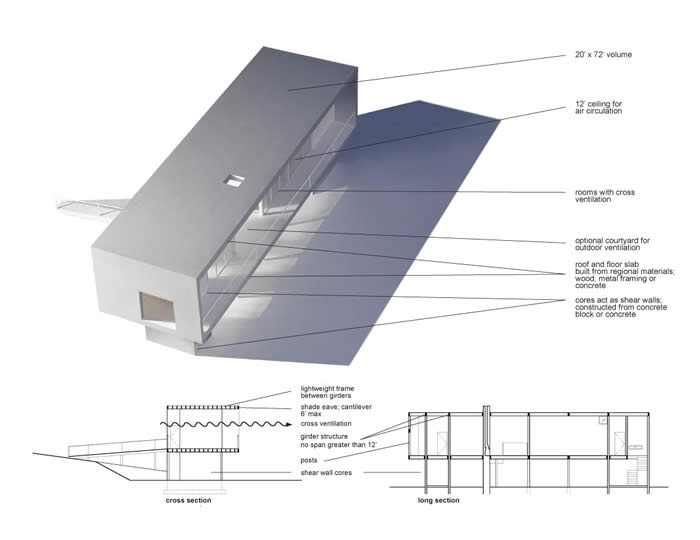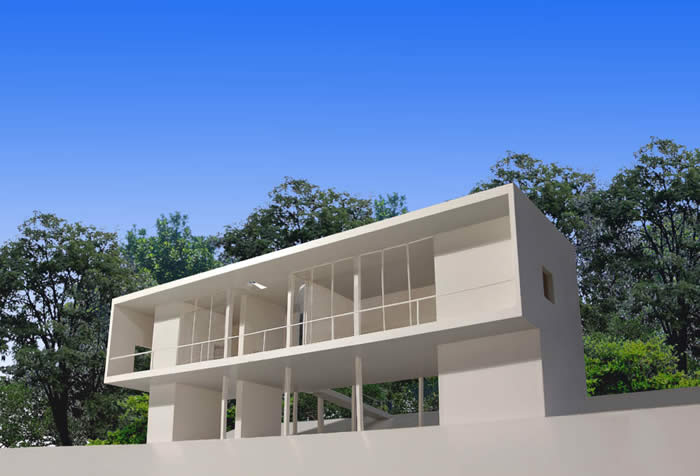 view toward shade eaves and decks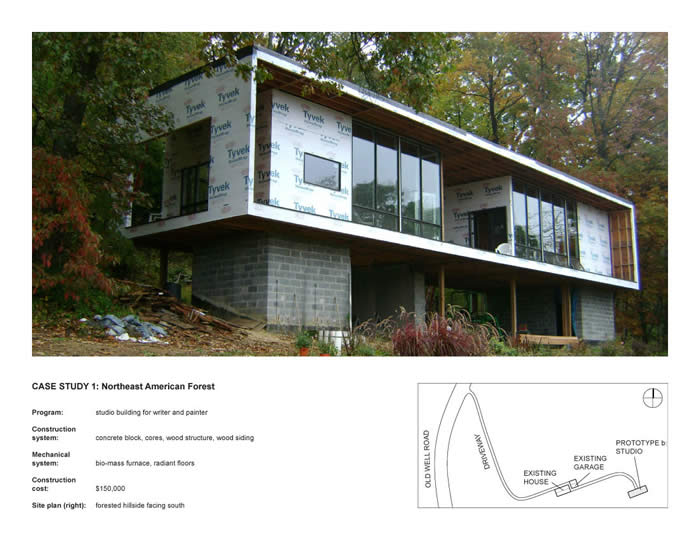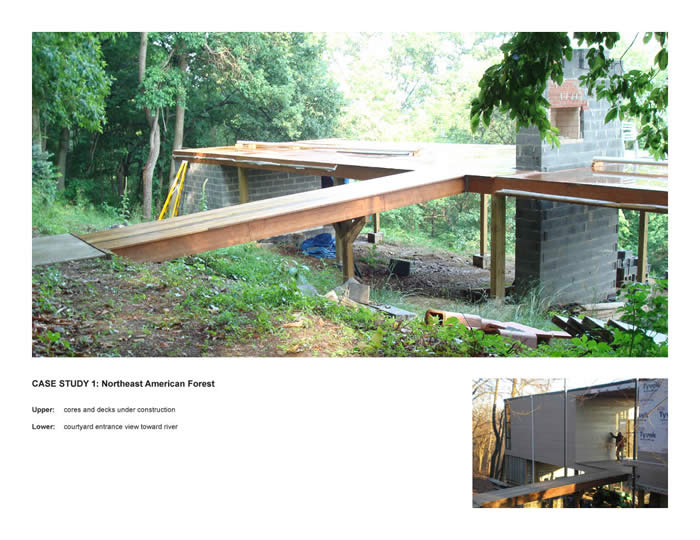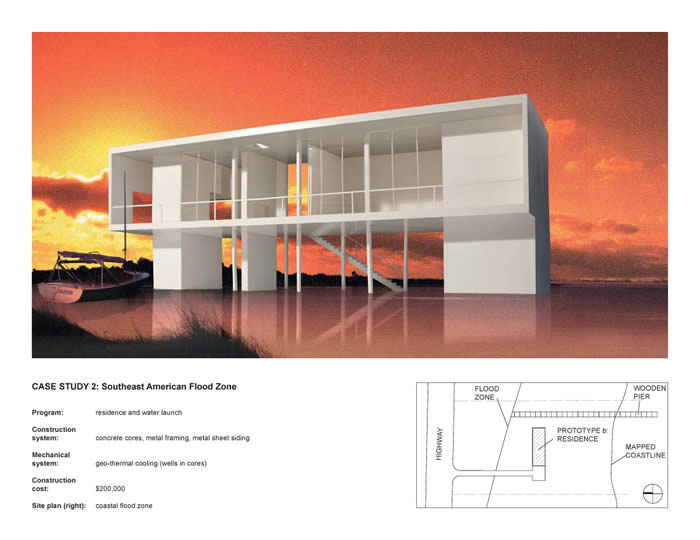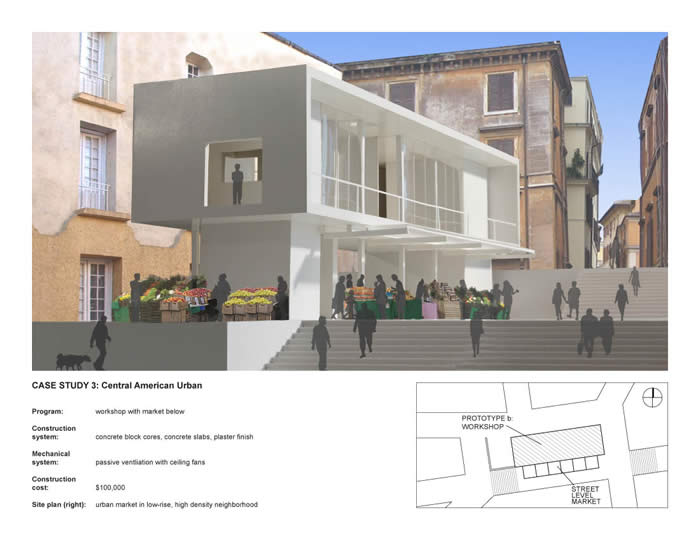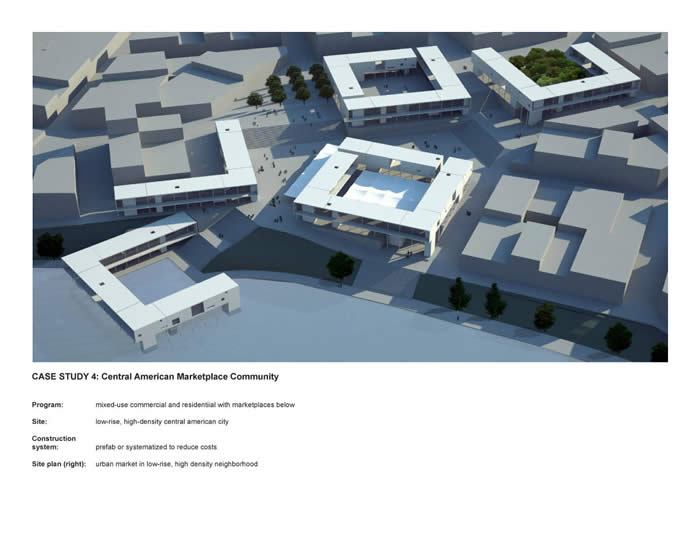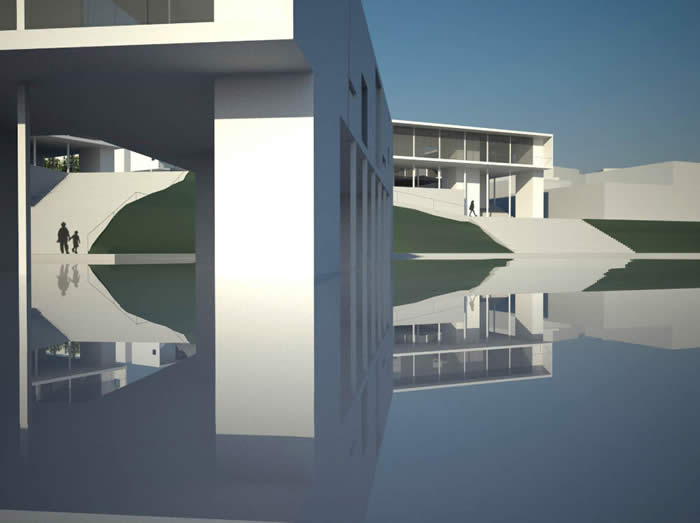 view of Marketplace Community from water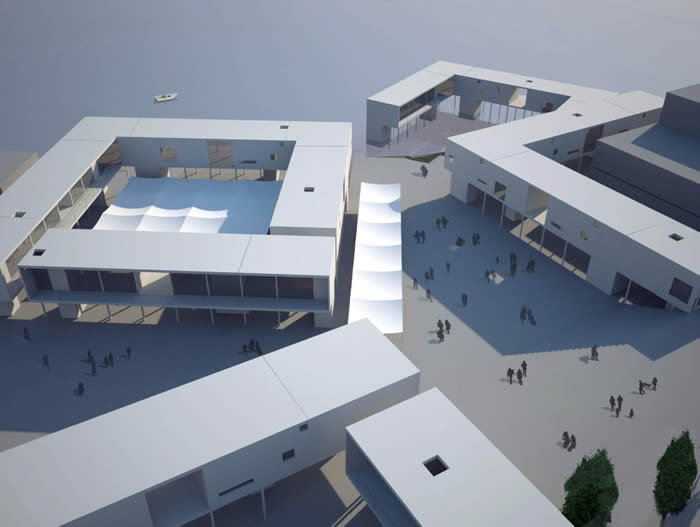 view of Marketplace Community toward water



view of stair up to Central Market